Psalm 109:4
4In return for my love they accuse me,
but I give myself to prayer.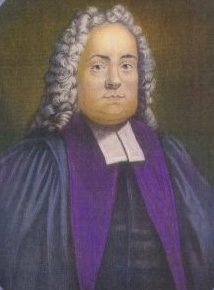 But I give myself unto prayer (v. 4), I prayer (so it is in the original); "

I am for prayer, I am a man of prayer, I love prayer, and prize prayer, and practise prayer, and make a business of prayer, and am in my element when I am at prayer

.'' A good man is made up of prayer, gives himself to prayer, as the apostles, Acts 6:4. When David's enemies falsely accused him, and misrepresented him, he applied to God and by prayer committed his cause to him. Though they were his adversaries for his love, yet he continued to pray for them; if others are abusive and injurious to us, yet let not us fail to do our duty to them, nor sin against the Lord in ceasing to pray for them, 1 Sa. 12:23. Though they hated and persecuted him for his religion, yet he kept close to it; they laughed at him for his devotion, but they could not laugh him out of it. "Let them say what they will, I give myself unto prayer.'' Now herein David was a type of Christ, who was compassed about with words of hatred and lying words, whose enemies not only persecuted him without cause, but for his love and his good works (Jn. 10:32); and yet he gave himself to prayer, to pray for them. Father, forgive them.